Nov 3, 2022
Schenck Price is Ranked and Recognized in the 2023 Edition of "Best Law Firms" by U.S. News & World Report and Best Lawyers
Schenck Price is pleased to announce its recognition in the 2023 edition of "Best Law Firms" by U.S. News & World Report and Best Lawyers. The firm received regional rankings in eight practice areas.
Tier 1 Rankings

Insurance Law
Trusts & Estates Law
Tier 2 Rankings

Commercial Litigation
Construction Law
Environmental Law
Litigation - Environmental
Real Estate Law
Tier 3 Ranking

Employment Law Management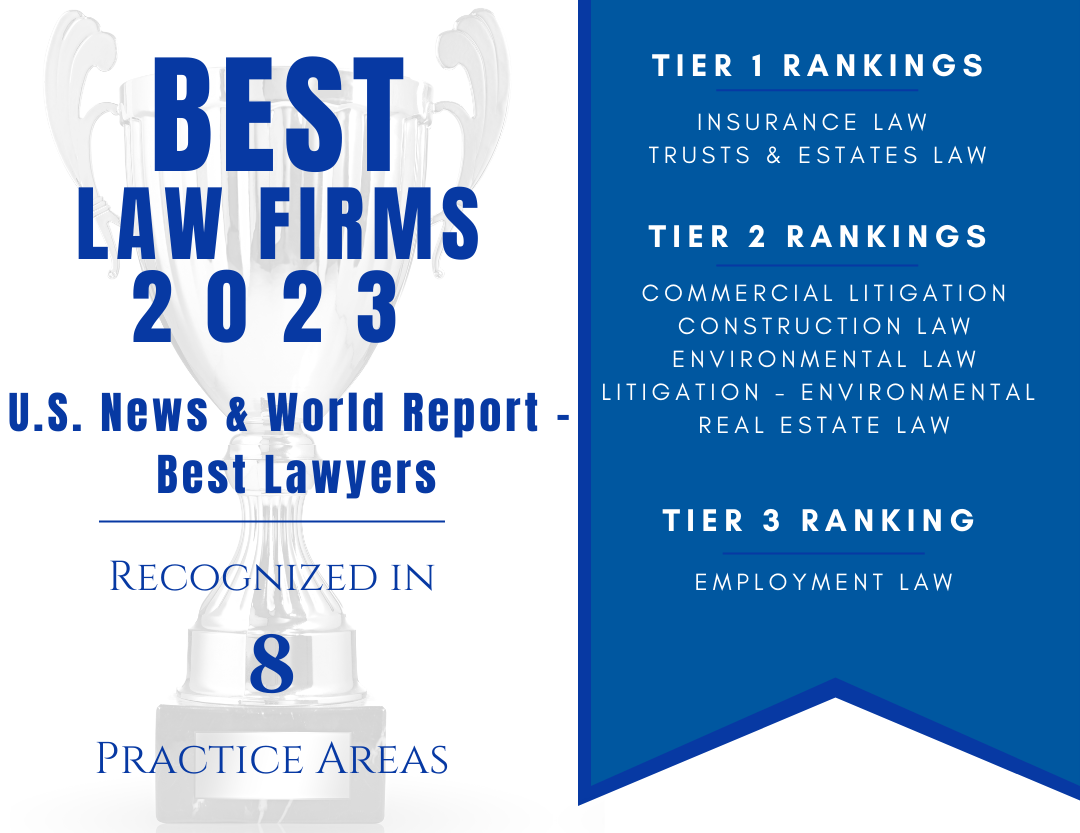 This tiered ranking "signals a unique combination of quality law practice and breadth of legal expertise." The award methodology can be found here,
https://bit.ly/2Mjj5ct
. No aspect of this advertisement has been approved by the Supreme Court of New Jersey.