Sep 17, 2019
New Jersey State Bar Foundation's Medal of Honor
Shirley Whitenack received the New Jersey State Bar Foundation's Medal of Honor
Shirley Whitenack was one of the two recipients of the New Jersey State Bar Foundation's highest award, the 2019 Medal of Honor Award, given annually to those who best exemplify:
Significant contribution to the advancement and improvement of the justice system or the betterment of the legal profession in New Jersey; and
Professional excellence as demonstrated by accomplishments in the law; or service to the profession and the community during their careers
The award was presented at the State Bar Association Foundation's Annual Medal of Honor Awards Dinner Reception on September 16.
Says Whitenack, "I'm deeply honored to receive the New Jersey State Bar Foundation's Medal of Honor and to join other recipients I've admired and respected for many years. Thanks to the exceptional support of the attorneys and staff at Schenck, Price, Smith & King, I've been able to pursue my passion to enhance the practice of law and improve the justice system. To be recognized for this work by the Foundation is truly gratifying."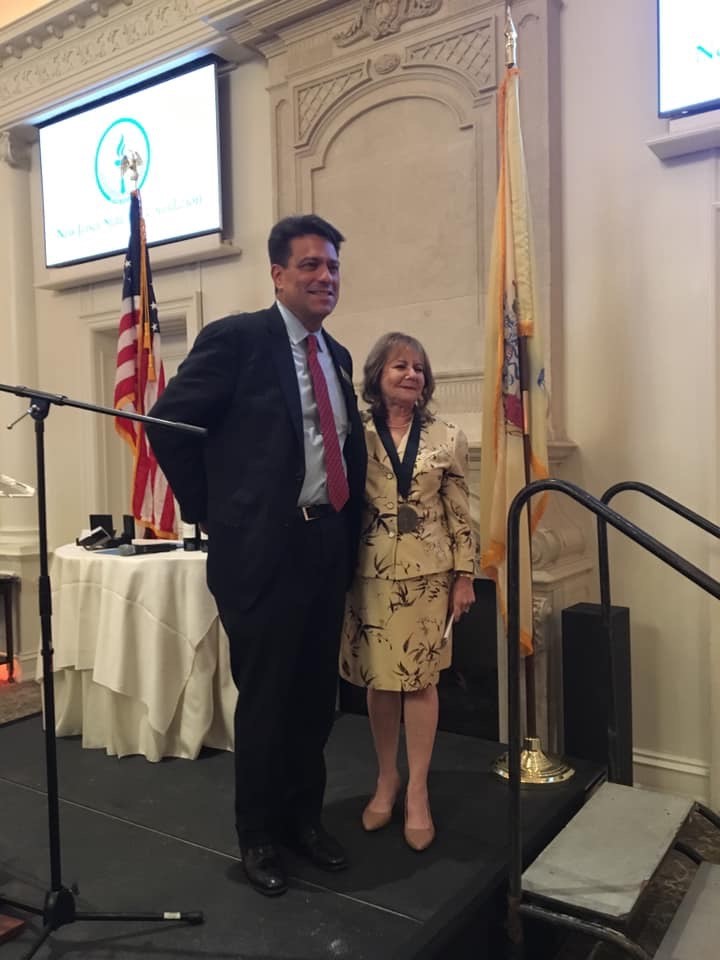 Norberto Garcia, President of the NJ Bar Foundation