Jan 30, 2021
Managing Partner Gary Werner Welcomes New Partners
Schenck Price is pleased to welcome five partners, two associates, two paralegals and support staff to our Firm. The entire group comes to us from the well-regarded Morristown firm of Coughlin Duffy LLP. The group is led by name partner and co-founder of that firm, Timothy I. Duffy. Also joining Schenck Price as partners are Heidi S. Minuskin, Mark K. Silver, Joseph C. Amoroso and Jonathan F. Donath. In addition, associates Michael T. Seeburger and Ryan E. Gallagher have joined the Firm, as well as paralegals Mandee Elmer and Denise Van Grouw and legal assistant Carol Conway.
Tim Duffy and his group bring to the Firm an impressive list of clients that they have represented for many years. Heidi Minuskin will co-chair our Environmental Law Practice Group. They will all be based in the Florham Park office.
We are very excited to welcome Tim Duffy and his team to Schenck Price Smith & King. These are thoughtful, tough attorneys who have the top-tier skills, knowledge and experience that bring results. The new attorneys will expand the Firm's commercial litigation and environmental groups and add depth to several practice areas, including pharmaceutical, toxic torts, products liability, employment and contract disputes.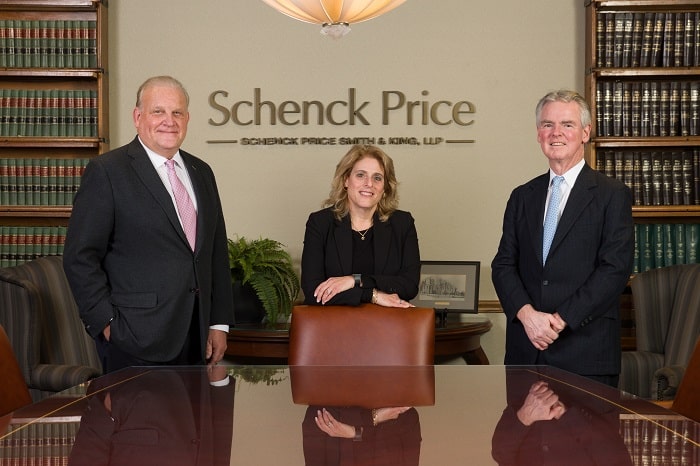 Gary Werner, Heidi Minuskin and Tim Duffy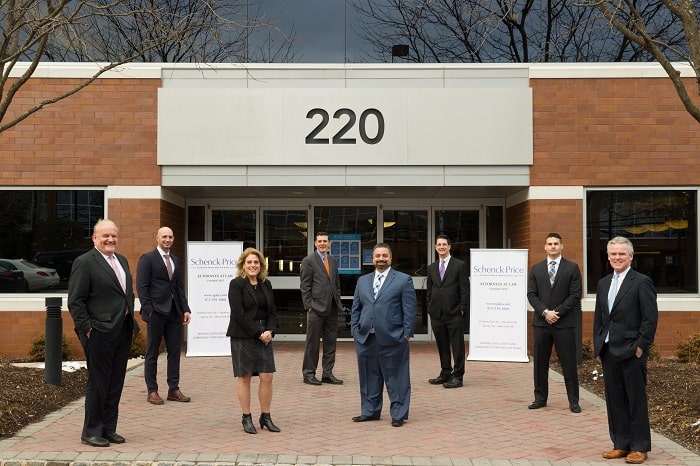 Managing Partner Gary Werner welcomes (left to right): Michael Seeburger, Heidi Minuskin, Joe Amoroso, Jonathan Donath, Mark Silver, Ryan Gallagher and Tim Duffy