December 14, 2022
Joseph R. Haftek, Jr. to Speak at NJICLE'S Hot Topics in Construction Law Webinar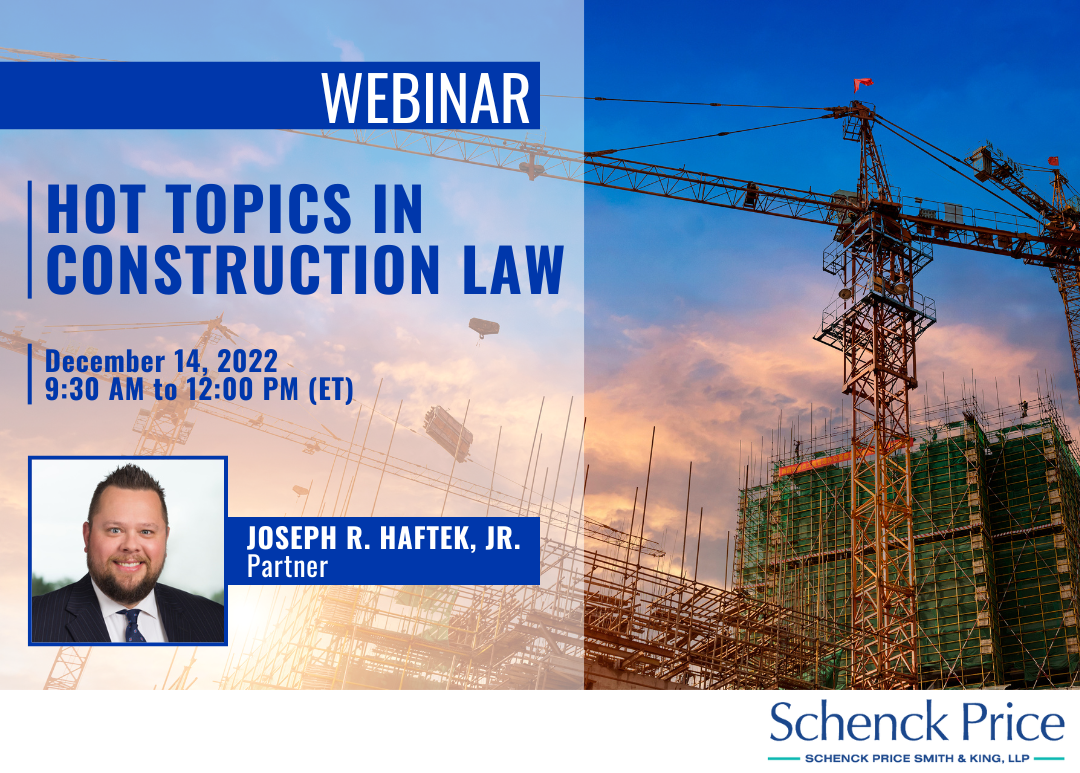 Schenck Price Partner and Co-Chair of the Construction Law Practice Group, Joseph R. Haftek, will present at NJICLE's Hot Topics in Construction Law webcast. Haftek will join several New Jersey construction law attorneys in discussing a series of topics relating to the recent developments within this line of practice.
This program has been approved by the Board on Continuing Legal Education of the Supreme Court of New Jersey for 3.0 hours of total CLE credit.
Are you interested in learning more about this event? Visit the event page for more details and to register.