November 17, 2023
Joanne L. Butler to Present NBI Webinar "School Safety Law and Policy"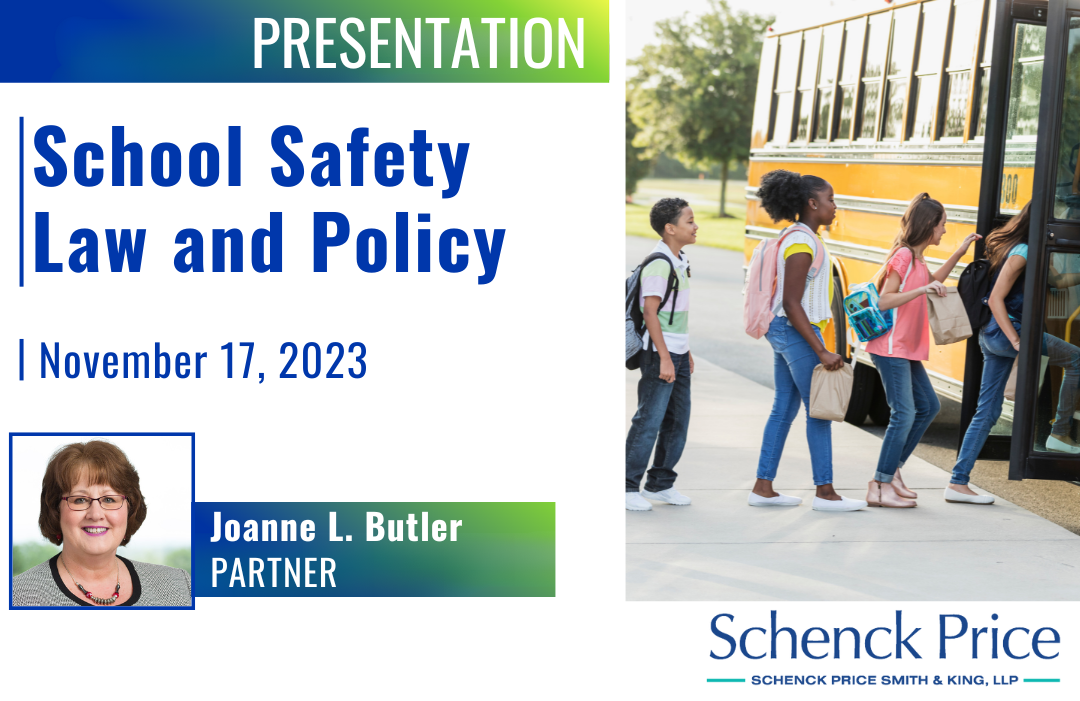 On November 17, Partner Joanne L. Butler will present "School Safety Law and Policy" for the National Business Institute. Throughout this course, Joanne will discuss critical guidelines for preventing and responding to various school safety concerns, including student bullying, liability concerns, drug and alcohol usage, and more.

The program agenda includes:
Key Laws to Know
School Safety Issues: Legal Considerations and Case Law

Issues With Student Bullying
Weapons and Violence, Threats, and Suicidal Behavior: Legal Essentials
Premises Liability Concerns
Use of Drugs and Alcohol
Sex Offenders
Issues Involving Teachers

Best Practices for School Policies, Threat Assessments, and Staff Training
Special Considerations for Searches, Disciplinary Actions, and Other School Responses
Insights on Coordinating With Law Enforcement, Mental Health Professionals, and Parents

For more information about this course and to register, visit the event page.