December 8, 2022
Gary Mazart, Shirley Whitenack, and Jordan Wassel to Present at the 24th Annual Elder and Disability Law Symposium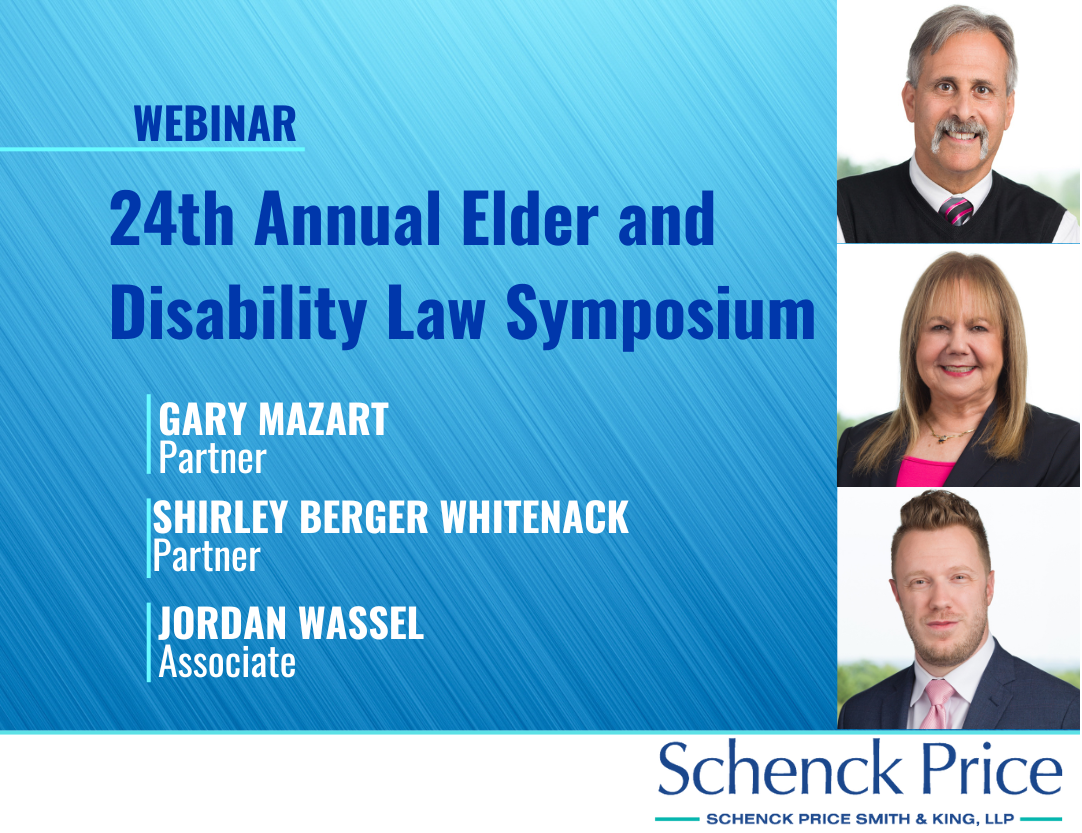 Thursday, December 8, 2022 at 9:00AM to 4:15PM (ET)
Schenck Price Partner and Co-Chair of the Elder and Special Needs Law Practice Group, Gary Mazart, will moderate and present at NJICLE's 24th Annual Elder and Disability Law Symposium. Schenck Price attorneys Shirley Berger Whitenack and Jordan Wassel will also present at the event. Mazart, Whitenack, and Wassel will join a panel of experts to speak on various topics. This event welcomes Elder and Disability Law attorneys of all experience levels.
The program agenda includes:
Case Law and Legislative Update

Fiduciary Powers: How to Appoint, Direct and Control
Medicaid Math and Methodology in a Post-COVID World
DDD Residential Supports/Emergency Placement
Medicaid Divorces and Spousal Support
2022 Top Topics in Tax for the Elder and Special Needs Practitioner
Representing Clients with Diminished Capacity
New York's Home Care Hussle
This program has been approved by the Board on Continuing Legal Education of the Supreme Court of New Jersey for 6.7 hours of total CLE credit.

For more information and to register for the event, visit the event page.