October 18, 2023
Four Schenck Price Partners Named to the 2023 Irish Legal 100
Congratulations to Partners John P. Campbell, Timothy I. Duffy, John (Jake) D. McCarthy, and Michael K. Mullen for being named to the 2023 Irish Legal 100! The Irish Legal 100, founded in 2008, is an annual compilation of distinguished legal professionals across the country who share their pride in their Irish heritage. Each year, the Irish Legal 100 inductees are invited to a celebration in Washington, D.C. at the residence of the Ambassador of Ireland to the United States.

John P. Campbell, Partner, is an experienced commercial litigator. John's complex litigation practice covers many areas and includes the representation of businesses and professionals in state and federal courts in New Jersey and New York.

Timothy I. Duffy, Partner, is a highly regarded commercial litigator and environmental law attorney. Tim has extensive trial and appellate experience in complex, multi-party litigation matters. He also counsels companies on corporate, environmental, land use, and regulatory issues.

John (Jake) D. McCarthy, Partner, is a member in the Labor and Employment Law, Commercial Litigation, and Insurance Defense Practice Groups. His practice includes labor and employment counseling and litigation, criminal law, commercial litigation, insurance defense and coverage, education matters and personal injury.

Michael K. Mullen, Partner, is a long-time attorney involved in various areas of law, including commercial litigation, environmental, corporate and business, commercial real estate, land use and redevelopment, and nonprofit organizations. Michael is very active in numerous charitable organizations as a volunteer, trustee, and attorney.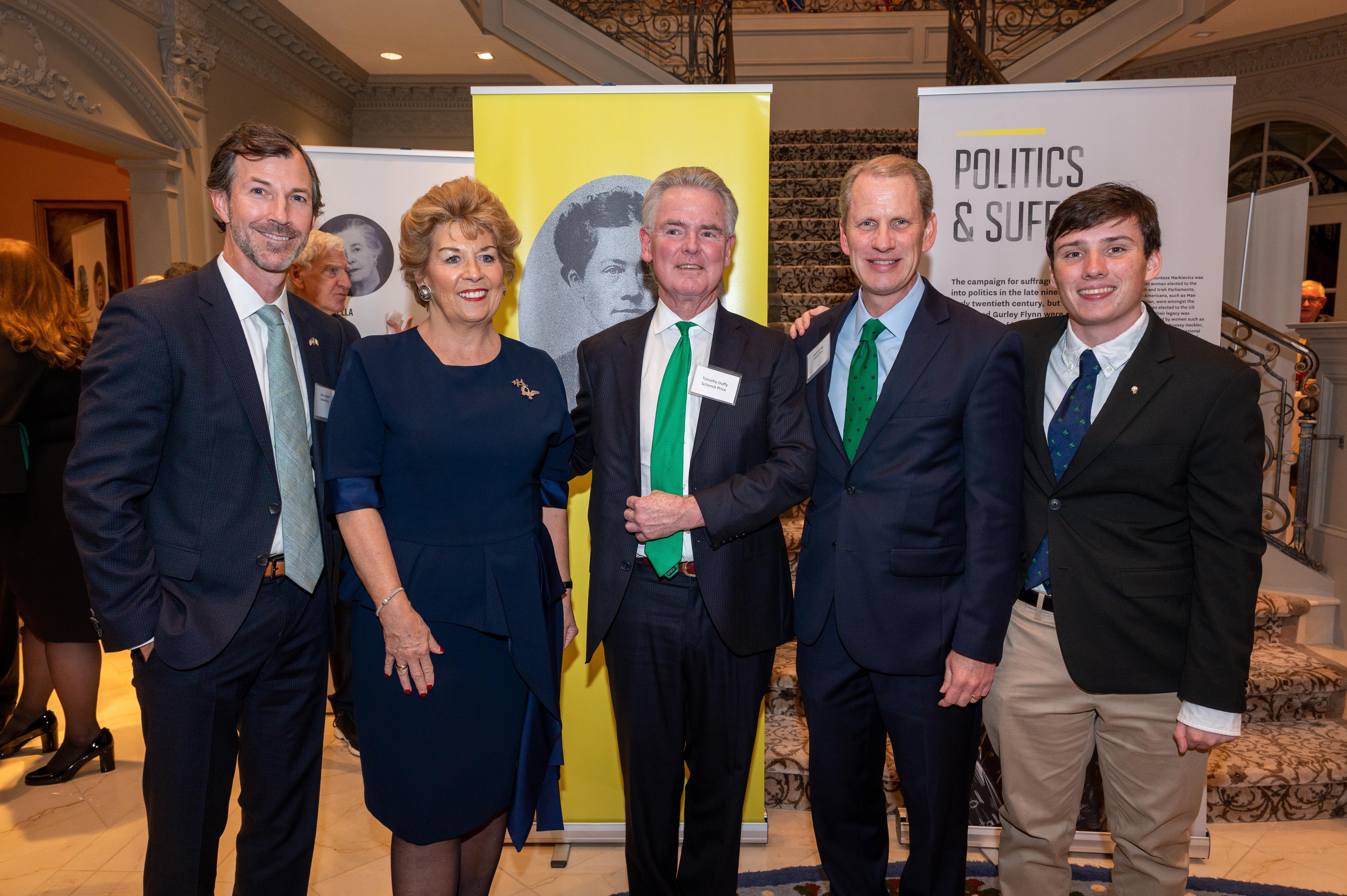 Pictured from left to right: John P. Campbell (Partner), Geraldine Byrne Nason (Irish Ambassador to the United States), Timothy I. Duffy (Partner), Jake D. McCarthy (Partner), Michael McCarthy (Jake's son)




*No aspect of this advertisement has been approved by the Supreme Court of New Jersey.